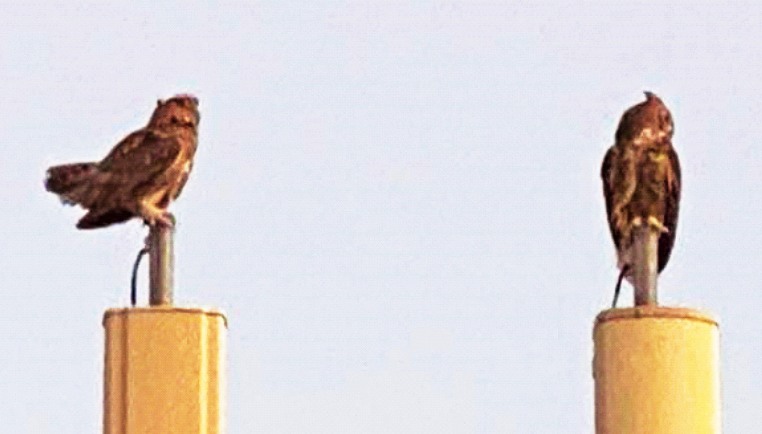 As we humans expand our footprint into the natural environment, the wildlife often suffer—but some do adjust. Usually, the presence of people and their structures, poisons, etc., is detrimental to the populations of owls. But in my neighborhood, one species has found a way to co-exist: the Great Horned Owl. Being generalists (having many food prey), Great Horned Owls can live in a variety of habitats, including urban areas.
The owls pictured here live on top of a cellular telephone tower. They have a nest on it where they have raised several broods of young. During the rest of the year, they use it a convenient observation post. The owls don't seem to mind the activities of the humans below. Maybe we are their entertainment, and they're enjoying watching us as much as we enjoy watching them.
It's wonderful to share our lives with local wildlife.
To see Lyric Power Publishing's books about birds, go to Our Books. You'll see such fun, science-based books like this one: